Spring Luncheon, Milwaukee
Thursday, April 16, 2015
Alioto's
3041 N. Mayfair Road
Cost: $16.00
11:00 AM Gather – 11:45 AM Lunch – 1:00 PM  Program
Menu Selections
Chose one of three options:
Ranch Style Swiss Steak w/Mixed Vegetables, or
Baked One-half Chicken, Cranberry Sauce, or
Tomato Stuffed with Chicken Salad
Ice Cream Sundaes for dessert
Program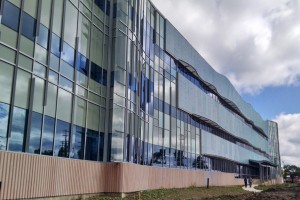 An Overview of UWM's School of Freshwater Science
The new School of Freshwater Science in Milwaukee is the largest facility of its kind in the world. Our guest speaker, Dr. David Garman, is the Dean of the School. His presentation will highlight the School's research and education initiatives, and the signifigant revitalization impact the School's new facilities have had on it's host city and surrounding community.
Dr. Garman holds a Ph D and MSc from the University of Sydney, and a BSc Sp Hons from the University of London.
Please:
Note that the new price is $16.
Make checks payable to: WSJ Society, and
Mail to:
     WSJ Society
     P.O. Box 1425
     Grafton, WI 53024
in time to arrive by Monday, April 6, 2015
Let us know of any dietary restrictions when making your reservation