Winter Luncheon, Milwaukee
Thursday, January 15, 2015
Alioto's
3041 N. Mayfair Road
Cost: $16.00
11:00 AM Gather – 11:45 AM Lunch – 1:00 PM  Program
Menu Selections
Chose one of three choices:
Tenderloin Tips on a Bed of Noodles
Pasta Primavera – Garden Vegetables and Fettuccine on a Rich Cream Sauce
Lemon Caper Chicken with Angel Hair Pasta
Spumoni for dessert
Program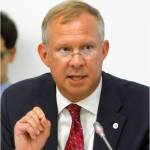 For many years, Johnson Controls has been recognized as a global leader in corporate sustainability. The company continues to be listed on prestigious sustainability indices and has won numerous awards for its environmental and social responsibility efforts. More importantly, our sustainability activities have helped increase revenue, reduce costs, increase productivity while reducing our environmental footprint and enhancing our relationships with key stakeholders.
Clay Nesler, Vice President of Corporate Sustainability, will provide an overview of Johnson Controls sustainability strategies, activities and results. He will also provide some personal reflections on his participation in a number of global sustainability initiatives, including the World Economic Forum, the Clinton Global Initiative, the United Nations and the World Resources Institute.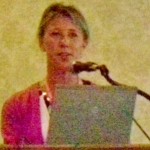 Update January 8, 2015
Unfortunately, Clay has been called away to a meeting in Vienna next week and will not be able to participate in our Winter Luncheon.
It is our good fortune, however, to have Karen Sommer, Director, Global Public Affairs with us to provide the overview of Johnson Controls sustainability strategies.  You may remember that Karen led the creation of WSJSociety.com. She's been promoted since then, talent rewarded! 
Please:
Note that the new price is $16.
Make checks payable to: WSJ Society, and
Mail to:
     WSJ Society
     P.O. Box 1425
     Grafton, WI 53024
in time to arrive by January 5, 2015
Let us know of any dietary restrictions when making your reservation