CBRE Acquires Global Workplace Solutions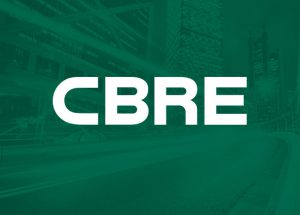 MILWAUKEE, Sept. 1, 2015 /PRNewswire/ — Johnson Controls (NYSE: JCI) announced today it has completed the sale of its Global Workplace Solutions (GWS) business to CBRE Group (NYSE: CBG) for $1.475 billion. Global Workplace Solutions is one of the world's largest providers of facilities management services.
The sale includes a 10-year strategic relationship between the two companies. Johnson Controls will be the preferred provider of HVAC equipment, building automation systems and related services to the 5 billion sq. ft. portfolio of real estate and corporate facilities managed globally by CBRE and GWS. The agreement provides Johnson Controls with new channels for its offerings and when fully operational is expected to generate up to $500 million of annual incremental revenue for the Johnson Controls Building Efficiency business.
"The sale of Global Workplace Solutions goes beyond its transactional value, as it represents an investment by Johnson Controls to grow its core building business, at the same time forging a strategic partnership with CBRE that will deliver long-term benefits to both companies," said Alex Molinaroli, Johnson Controls CEO.
Additionally, the companies will jointly provide $40 million over 10 years to fund a building innovation lab that will develop leading-edge energy management solutions to lower costs and enhance their clients' work environments. The joint innovation lab will evaluate, connect and leverage products, services and energy data to create value for occupiers and investors of real estate.
CBRE will also provide Johnson Controls with a full suite of integrated corporate real estate services (including facilities management, project management and transaction services) on more than 50 million sq. ft. of Johnson Controls properties.
The decision to sell its GWS business is part of Johnson Controls' strategy to invest in product businesses that are core to its multi-industrial portfolio and growth objectives.
BofA Merrill Lynch acted as the financial advisor to Johnson Controls, with Wachtell, Lipton, Rosen & Katz serving as legal advisor.
About Johnson Controls:
Johnson Controls is a global diversified technology and industrial leader serving customers in more than 150 countries. Our 170,000 employees create quality products, services and solutions to optimize energy and operational efficiencies of buildings; lead-acid automotive batteries and advanced batteries for hybrid and electric vehicles; and seating components and systems for automobiles. Our commitment to sustainability dates back to our roots in 1885, with the invention of the first electric room thermostat. Through our growth strategies and by increasing market share we are committed to delivering value to shareholders and making our customers successful. In 2015, Corporate Responsibility Magazine recognized Johnson Controls as the #14 company in its annual "100 Best Corporate Citizens" list. For additional information, please visit http://www.johnsoncontrols.com or follow us @johnsoncontrols on Twitter.
CONTACT:
Fraser Engerman
414-524-2733
fraser.engerman@jci.com
SOURCE Johnson Controls