Johnson Controls and Tyco Merger
Combined company creates the global leader in buildings and energy solutions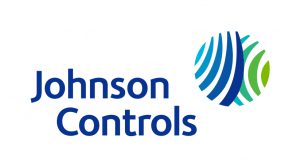 CORK, Ireland, Sept. 6, 2016 /PRNewswire/ — With a vision to create a safe, comfortable and sustainable world, a newly formed Johnson Controls (NYSE:JCI) begins operations today following the successful completion of its merger with Tyco, marking a historic turning point for both companies.
By uniting Johnson Controls, the number one provider of building efficiency solutions with Tyco, the number one provider of fire and security solutions, the new company is uniquely positioned as a leader in products, technologies and integrated solutions for the buildings and energy sectors.
With $30 billion in revenue and 117,000 employees (following the anticipated spinoff of the Adient automotive business in October), this powerful combination brings together best-in-class product, technology and service capabilities across controls, fire, security, HVAC and energy storage, to serve the full spectrum of end markets including large institutions, government, commercial buildings, retail, industrial, small business and residential. Tyco and Johnson Controls' buildings platforms create immediate opportunities for growth through cross-selling, complementary branch and distribution channel networks, and expanded global reach for established businesses.
Longer term, the company is uniquely positioned to drive new innovations in technology and business models to support the smart buildings, campuses and cities of the future as well as building upon strategic, high value-added services driven by data analytics and connectivity like the Retail Solutions and Connected Services businesses. Johnson Controls also will have one of the largest energy storage platforms with capabilities spanning the technology spectrum to serve an expanding global energy storage market.
"We are more than just two businesses that have come together – we are now one team uniquely positioned to create value," said Alex Molinaroli, Johnson Controls chairman and CEO. "Our combined insights and world class technologies will help build even smarter, more secure and more sustainable environments that help our customers win and broadly move the world forward."
As a result of the robust integration planning already in place, the company is on track to realize $1 billion of savings related to previously announced merger synergies and productivity initiatives.
"In addition to identifying significant synergies and improvements, our integration teams put us in position to complete the merger a month ahead of schedule so we can hit the ground running and realize the value of the merger for customers and shareholders," said George R. Oliver, Johnson Controls president and chief operating officer. "We are ready to integrate the skill sets and capabilities of both companies and develop solutions to meet our customers' needs in ways neither company could on its own."
As previously announced, Johnson Controls' automotive business is still on schedule to spin off into an independent company, known as Adient, on Oct. 31, 2016.
About Johnson Controls:
Johnson Controls is a global diversified technology and multi industrial leader serving a wide range of customers in more than 150 countries. Our 117,000 employees create intelligent buildings, efficient energy solutions, integrated infrastructure and next generation transportation systems that work seamlessly together to deliver on the promise of smart cities and communities. Our commitment to sustainability dates back to our roots in 1885, with the invention of the first electric room thermostat. We are committed to helping our customers win and creating greater value for all of our stakeholders through strategic focus on our buildings and energy growth platforms. For additional information, please visit http://www.johnsoncontrols.com or follow us @johnsoncontrols on Twitter.
Johnson Controls Cautionary Statement Regarding Forward-Looking Statements
There may be statements in this communication that are, or could be, "forward-looking statements" within the meaning of the Private Securities Litigation Reform Act of 1995 and, therefore, subject to risks and uncertainties, including, but not limited to, statements regarding Johnson Controls' future financial position, sales, costs, earnings, cash flows, synergies and productivity savings, other measures of results of operations, capital expenditures or debt levels are forward- looking statements. Words such as "may," "will," "expect," "intend," "estimate," "anticipate," "believe," "should," "forecast," "project" or "plan" or terms of similar meaning are also generally intended to identify forward-looking statements. However, the absence of these words does not mean a statement is not forward looking. Johnson Controls cautions that these statements are subject to numerous important risks, uncertainties, assumptions and other factors, some of which are beyond Johnson Controls' control, that could cause Johnson Controls actual results to differ materially from those expressed or implied by such forward-looking statements, including, among others, risks related to: any delay or inability of Johnson Controls to realize the expected benefits and synergies of the transaction or other productivity initiatives, changes in tax laws, regulations, rates, policies or interpretations, the loss of key senior management, anticipated tax treatment of the combined company, significant transaction costs and/or unknown liabilities resulting from the Johnson Controls – Tyco merger transaction, the result of litigation relating to the merger transaction, the risk that disruptions from the merger transaction will harm Johnson Controls' business, competitive responses to the merger transaction and general economic and business conditions that affect Johnson Controls. A detailed discussion of risks related to Johnson Controls' business is included in the section entitled "Risk Factors" in each of Johnson Controls Inc.'s and Tyco International plc's Annual Report on Form 10-K for the 2016 fiscal year filed with the SEC on November 18, 2015 and November 13, 2015, respectively and in the quarterly reports on Form 10-Q filed by each company with the SEC after such dates, available at www.sec.gov and www.johnsoncontrols.com under the "Investors" tab. Any forward-looking statements in this communication are only made as of the date of this communication, unless otherwise specified, and, except as required by law, Johnson Controls assumes no obligation, and disclaims any obligation, to update such statements to reflect events or circumstances occurring after the date of this communication.
CONTACT INFORMATION:
Media:
Fraser Engerman
(414) 524-2733
SOURCE Johnson Controls