Johnson Controls in Demand at Reagan!
Johnson Controls' Demand Response Technology at Reagan National Airport
February 6, 1998 (PD: 201702)
On February 6, 1998, President Bill Clinton signed legislation changing the name of Washington National Airport to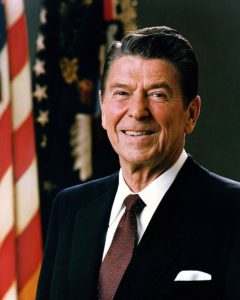 Ronald Reagan Washington National Airport, to honor the former president on his 87th birthday.  The legislation was passed by Congress in 1998.
For the past several years, Reagan National Airport has been a customer of Johnson Controls, utilizing JCI's Demand Response (DR) technology services.  DR services manage the airport's peak demand, while empowering it with real-time energy information. DR programs such as Emergency and Economic Demand Response allow the customer to actively manage demand charges with peak management services.
Johnson Controls' Integrated Demand Management team's mission statement is to help customers, utilities and stakeholders in the electric grid to "Maximize the Value of the MegaWatt."