Blue Sky Involve Project Alert! Earth Day in Milwaukee
April 2, 2015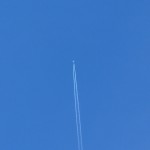 Volunteer in Milwaukee County Parks on Earth Day!
Update/Post-event: Good work and lots of fun to boot! Here's a link to the WISN-TV Story: Johnson Controls Employees Work Outside for Earth Day
Update: Registration will be closed Friday, April 17th — so please, get your registration in on Thursday, April 16th at the latest.
On Wednesday, April 22, Johnson Controls is partnering with the Milwaukee County Parks for Earth Day 2015. Our employee+retiree teams will help get the parks ready for use this summer. This partnership will represent our first-ever Blue Sky Involve project in Milwaukee.
Project activities will vary by location and may include litter pick-up, mulching of flower and tree beds and/or painting of picnic tables.
All volunteers will receive a Blue Sky Involve t-shirt to wear to the event, and lunch upon return to campus. Transportation will be provided from 4 of our Milwaukee campuses. Project is scheduled from 9 a.m. to noon.
Click here to register for the event.
Below is a list of the various park volunteer sites as well as the pick-up locations for each:
· Kletzsch Park (Glendale / Lydell campus)
· Pere Marquette Park (507 campus)
· McCarty Park (Hawley Road campus)
Members of the WSJ Society — you are invited to participate. We look forward to seeing you there!
Note for retirees: The registration asks for a "JCI email." Just enter your present email so the project leaders can contact you if necessary.