Hunger Task Force — Opportunity!
March 9, 2016
This just came in from Suzanne Boulton in, a great opportunity to make a difference.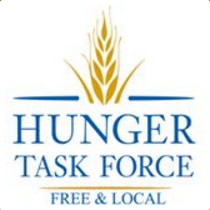 Hello – I have coordinated efforts for the past 14 years for Milwaukee Area JCI employees and retirees to sort food at the Hunger Task Force. We have another food sort next week, March 15th from 5 – 8 p.m. that I would like to open up to any JCI Retirees and their families.
We always need more help!
The address of HTF is 201 S Hawley Court (just south of I94 and Hawley Road exit).
Please wear closed toe shoes.
If anyone has questions, I can be reached at 414.524.6126.
Hope to see you there!
Suzanne Boulton
Thanks for including us Suzanne, best wishes on another successful event.
P.S. Suzanne mentioned that they may have another opportunity in April and they re-start in the Fall. So, check back here in the News to avoid missing an event. We'll post the information in the News and on the Events Calendar as soon as we get it.
For more information on the Milwaukee Hunger Task Force, here are links to their web & facebook pages: