Lifelong Learning . . . and, Teaching
August 23, 2014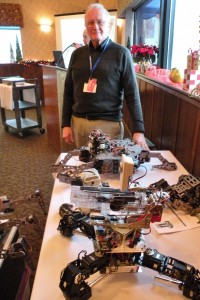 At the Winter Luncheon 2014 in Milwaukee, Dennis Miller spoke to us regarding the state of robot technology. As an added special, he had a robot on every table with instructions for its use. After his presentation, Dennis invited everyone to play! Engineers or not, everyone thoroughly enjoyed both the presentation and play time.
Since taking retirement from Johnson Controls, Dennis has been involved in an on-gong process of learning a new technology and offering his knowledge and skills to anyone interested. He's taught students from elementary school age to seniors; at Discovery World, FIRST competition at high schools, and OSHER classes at UWM; including programming language instruction, ProEngineer tools, and robots of all types. He is currently involved in the Outreach Program at Marquette University, School of Engineering with a regular set of classes.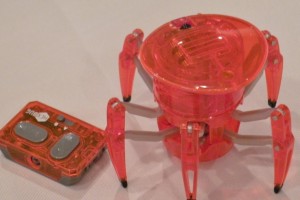 Dennis will be at Reunion 2014 as one of our "Ambassadors of Lifelong Engagement." He'll have some of his collection for you to enjoy. But, make sure to ask about his experiences as a teacher. It can be challenging as you might expect. Ask him about the young student who worked an entire class period to get a quadcopter in the air. Near the end of the class after lots of failures, she finally got it going . . . shouting "hey, I can do this!"
I think that's what keeps Dennis learning and sharing . . .
See you at Reunion 2014!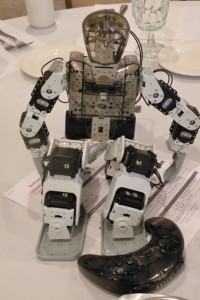 By the way, visit the Photo Gallery to see more of the Dennis Miller collection . . .