Michael Hey Concert
September 21, 2016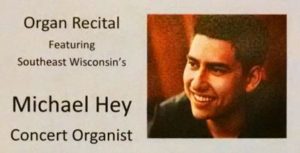 How about this? An Organ Recital by a local Concert Organist …
Organ music if fantastic, it's bound to lift your spirits …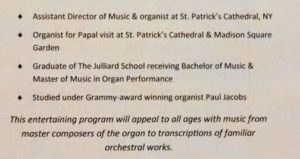 And, look at the credentials of this Concert Organist. Michael is an accomplished musician, to say the least!
Check out his website MichaelHey.com for more of his story, very impressive.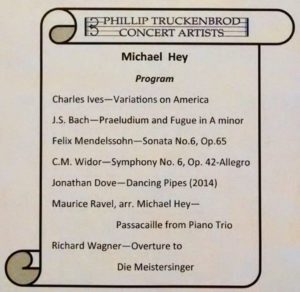 And, how about this Program?
Did I say this concert will lift your spirits?
This is going to be good!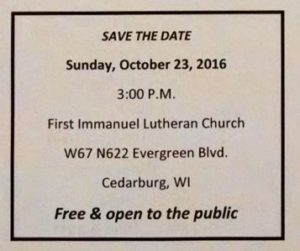 And how about this? The Michael Hey Concert is …
FREE & OPEN TO THE PUBLIC.
This is going to be really good, something for the entire family.
Here's a link to the
for you to download and post where you post things you don't want to forget.
Now, how can a concert of this quality be offered Free & Open to the Public?
Well, you might have guessed … anything to do with organs … that fantastic selection in the program … and First Immanuel Lutheran Church in Cedarburg … and concluded that our own John Meyer has his hands in this. In fact the concert, Free & Open to the Public is thanks to John.
That's Making a Difference for community!
Thanks John.