Winter Luncheon 2019
February 14, 2019
Event: January 17, 2019
Winter Luncheon … We beat the weather!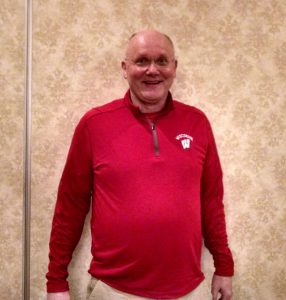 Always a favorite event, mid-winter in Milwaukee, there couldn't be a better time to get out for a warm lunch and good cheer with friends, old and new. This year we beat the winter weather. The cold (-20 degF) and snow (12 in storms) didn't come until late January and early February. Never-the-less, in good Wisconsin form, we got together for that warm lunch and good cheer, just like always. Who needs bad weather to have a party? Even better, we got to welcome John Seem as our first-time attendee!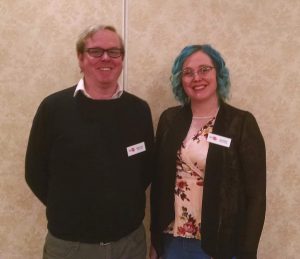 Our speakers for the day, were great. Jeremy Scott, Group Sales Manager, and Jess Shake Group Sales Manager from the Milwaukee Repertory Theater gave us a behind-the-scenes perspective of the Rep's offerings.
This is the 65th Anniversary year for the Rep. Jeremy gave us a brief history. The Rep started in the Fred Miller Theater on Oakland, a venue with a venerable history of its own. I often wondered why Kalt's next door, a favorite for beer and pizza, had those pictures of celebrities from years gone by.
Not just theater for its own sake, the Rep aspires to "create positive social change" on its several venues. We enjoyed The Stackner Theater at Reunion 2018, a dinner and performance of "Songs for Nobodies" to round out the evening. Jess gave us the low down on the advantages that groups like ours have for the theater experience.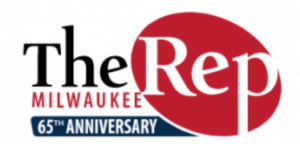 Oh, and on that "social change" theme, we learned about access to theater experience for those patrons requiring special access, e.g. signing for the deaf, audio for the blind. How about that?
We also learned that casting for plays is done on a national basis, with sets created and shared by multiple theater companies across the country. We get the benefit of the work of talented people from across the country.
There's a lot happening at The Rep. Check out their program – at all of their stages. You might just find that special theater experience you've been wanting.
Submitted by
Jude Anders, Editor
Here are some pictures of members enjoying Winter Luncheon 2019. How about joining them? They would like to see you and share experiences. It's one of the benefits of membership!